Tontogany Presbyterian Church
© Tontogany Presbyterian Church

18740 Main St.
P.O. Box 126​
Tontogany, O​hio 43565
​phone number: 419.823.7591

Community ​Vacation Bible School
June 19-23, 2017
Preschool through grade six
​​
Come Join Us for
​Children's
​Sunday School
age 3 through 8th grade
10:30 Sunday Mornings​
We have many young families
​and a top priority is keeping our children safe.
​Follow this link to learn more:

Youth Protection Policy
Sunday Morning Worship 10:00 a.m.
​
Lenten Theme


From Thirst to...Overflowing Cup​



Sunday Morning Services begin at 10:00 a.m.
Pamela Short will be preaching throughout the season
Sunday, March 26 a pancake and sausage luncheon will follow worship.​​​
Thursday Evening Candle Light Prayer Services
March 9, 16, 23, 30,
April 6
7:00 p.m. to 7:30 p.m.
music, scripture, confession, quiet reflection

Maundy Thursday, April 13
Soup Supper 6:30
Followed by Communion Service​​​​

​
​
​
​​
​​
pastor's phone: 419.806.4326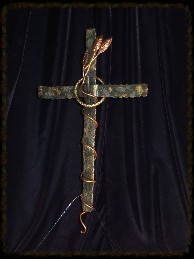 Dustin Obermyer's
Eagle Scout Honor's Court
Sunday, April 9, 4:00 p.m.​
with reception to follow
RSVP to 419-832-0107​
​​​​
April Fool's Day
Soup Cook-off
& Games!
Saturday, April 1 4:00 p.m.​​​​​